I work as a performer, composer and collaborator on a wide range of creative projects, from spoken word shows to interactive musical gardens. I also deliver inclusive and accessible workshops using electric cello, digital music technology and sensory aids.
Find out more about some of my previous work and projects below.
Penny Pepper
I have accompanied and composed for writer/poet/performer Penny Pepper since 2005. I compose and play music to complement her spoken word performances and in 2014 I was delighted to collaborate with Penny on her one-woman show, "Lost in Spaces", which premiered to strong reviews at Soho Theatre, then toured nationally in Autumn 2015.
"Poignant also is the accompanying music composed and performed by Jo-Anne Cox. Her wonderful facial expressions are complementary to Penny's."
Gideon Hall, FemaleArts.com
Ivan Riches
I am part of the creative team working with sonic/visual artist Ivan Riches on his new R&D project "Surroundings". The piece  combines oral histories with live improvisation by me, Dee Fry and Zachary De Santos, and digital projection onto Susan Austin's 360 degree rig to create an immersive performance.
Drake Music and Arts & Gardens
What would it sound like if a garden made music? This question was the starting point for "Planted Symphony", a creative collaboration between Drake Music and Arts & Gardens.
The project brought hacking and technology together with music to create an interactive sound garden. I created and improvised electric cello compositions during the public performance at Liberty Festival in London.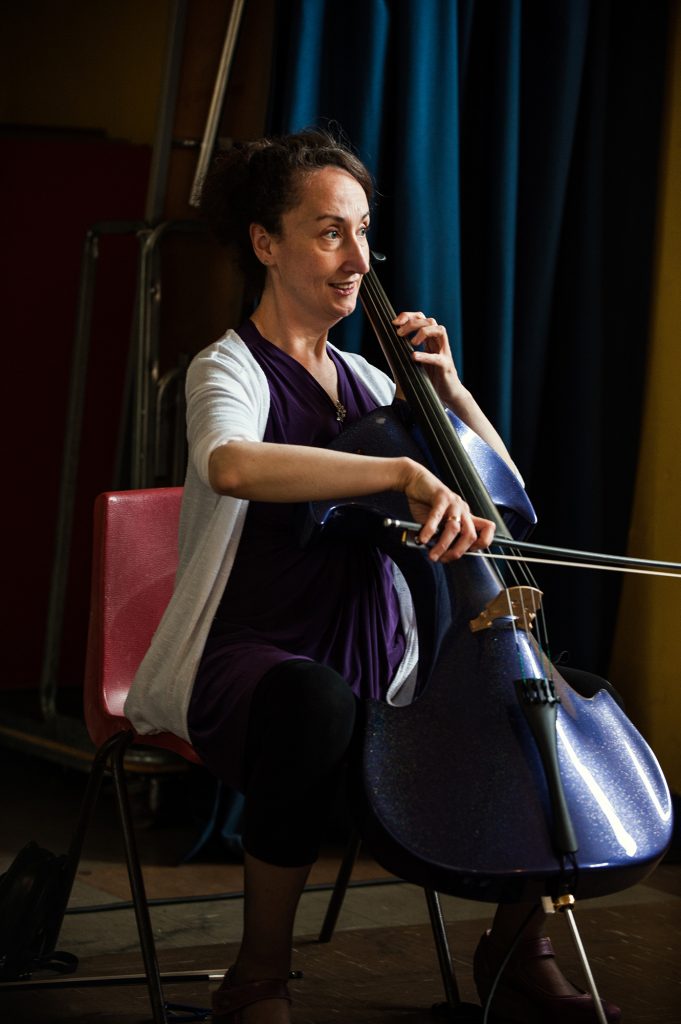 Workshops
As well as performing I am a community musician confident in working with different groups, ages and styles to create fun and engaging music-making sessions.
I am passionate about inclusion and access in music and bring this into my education and participation projects.
Co-facilitating with a music technologist, I use electric cello, improvisation techniques, sensory arts and digital music technology. I use inclusive approaches so that each member of a workshop can contribute, express themselves creatively and make music.
I am also available for cross art form workshops, linking live cello and art and to co-facilitate creative movement workshops with dance movement specialists.
To enquire about a workshop for your school, arts organisation or community group, please get in touch.